Chelsea's remarkable turnaround under  Conte is down to one simple factor according to Pedro.
Last season Chelsea failed miserably to defend their Premier League crown and finished the campaign in a lowly position.
Antonio Conte was named as Mourinho's long-term successor ahead of the 2016-17 season and took the helm following Italy's Euro 2016 campaign.
The Italian has transformed their fortunes and Chelsea is currently sit six points clear at the top of the table after 11 successive league wins.
The change of formation, the current  form of Eden Hazard and Diego Costa have  been credited as the reason for their revival, but Pedro revealed it to be something much simpler.
"In my career, I have worked with  good managers, like Pep Guardiola and Vicente del Bosque," he said.
"But one thing that really surprised me about Antonio  Conte is how he managed to turn around the team so quickly.
"He had trust in all of the players and then we started winning matches. Quite easily, he just turned things around. He put the trust in us, the belief  that we could win games, that we could win EPL.
"It's just like everything turned really quickly. We started to go really well, our trust started growing and everything started going well. We've got a lot of trust and that really helps.
"One of the key things is the trust we have with everybody. We Trust ourselves and it means we work really well together as a team.
"When we get a chance we take it and that makes the team feel more relaxed and play with more confidence."
UEFA: Manchester United overtake Real Madrid, Barcelona as Europe's biggest earners (Full list)
The European Football Association (UEFA) on Tuesday named Manchester United ahead of Real Madrid and Barcelona as the biggest revenue earner for last year, 2017.
According to the annual report, United enjoyed the top position by beating all European clubs in the last financial year after a 32 percent increase propelled them above the Los Blancos and the Catalan club.
The report said: "revenues among Europe's 700-odd top-flight clubs totalled 18.5 billion euros (£16.5 billion) for 2016.
"This is in comparison to 16.9 billion the year before and 2.8 billion in 1996. However, the report acknowledged that nearly half that amount — 9.1 million euros — was generated by 30 clubs."
"The financial gap between the elite ones and the rest was increasing. English Premier League television revenues were now such that mid-table Bournemouth earned the same as three-times European champions Inter Milan. Manchester United's revenue for 2016 was 689 million euros, compared to 521 million euros in 2015," the report said.
The Red Devils were followed by FC Barcelona and Real Madrid (both 620 million), Bayern Munich (592 million), Paris St Germain (542 million) and Manchester City (533 million).
United operating profit of 232 million euros was also the highest followed by Real Madrid, PSG, Bayern Munich, Arsenal and Manchester City.
The English giants were also burdened with the highest net debt of 561 million euros, ahead of Benfica, Inter Milan, Juventus and Liverpool.
The report also confirmed that the English Premier League enjoys by far the highest revenues in Europe, averaging 244.4 million euros per club.
Next was Germany's Bundesliga with 149.6 million per club followed by Spain (126.3 million) and Italy (100.2 million) Revenues fell dramatically elsewhere, even in traditional football nations such as the Netherlands (26.7 million) and Portugal (20.3 million).
UEFA President, Aleksander Ceferin said, "As the guardians of the game, UEFA must ensure that football remains competitive even as financial gaps are augmented by globalisation and technological change."
Barcelona Players welcomes Coutinho in a grand style (video)
so cool
Barcelona players are happy to have coutinho in their squad
How do you think the Barça players would welcome @Phil_Coutinho? Here's how we imagined it – with a little help from @Viber! 🤙📱
🔵🔴 #CoutinhoDay pic.twitter.com/wAvNhyMFTu

— FC Barcelona (@FCBarcelona) January 8, 2018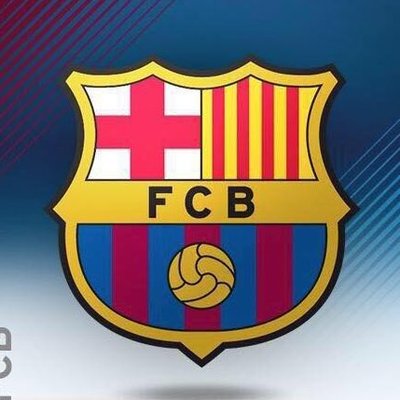 Philippe Coutinho seals £146m Barcelona move from Liverpool
Philippe Coutinho has completed his move from Liverpool to Barcelona for a fee understood to be £146m.
The Brazil international underwent a two-part medical early on Monday, which revealed he had a thigh injury which will delay his debut by three weeks.
Coutinho at that point went to the Nou Camp where he joined Barcelona president Josep Maria Bartomeu to sign an agreement until summer 2023.
The 25-year-old's Barcelona contract incorporates a 400m Euros (£354.6m) buyout statement.
Sky Sports comprehends Inter Milan did not have a huge offer on proviso in the arrangement that saw Coutinho move to Liverpool for £8.5m in 2013.
Coutinho stated: "I need to thank the president and every one of the individuals who have made conceivable the marking.
"I am extremely glad, it is a blessing from heaven and I would like to meet all desires in the field."
Coutinho was the subject of three fizzled offers from Barcelona in the mid year, the biggest of which was worth £113m, and he delivered a move ask for trying to drive a move yet was unsuccessful.
Bartomeu stated: "We've been working for quite a long time on this. Be that as it may, one of the critical perspectives was that he [Coutinho] needed to come here. He endeavored, he was persistent and that was a deciding variable in bringing him here.
🔊 @Phil_Coutinho: "It's very emotional for me to wear the shirt of the most important club in the world. I am anxious to get going" #CoutinhoDay pic.twitter.com/gOVbjUcbpn

— FC Barcelona (@FCBarcelona) January 8, 2018
"Everyone knows him as a player, we think about his expert vocation, however what I can state is that it was difficult to bring him here. He needed to be here and he's a piece of this new undertaking with [Ernesto] Valverde.
👤 @Phil_Coutinho
🖊 Signing his contract
⚽️ On the pitch
🗣 First press conference
📸 The best #CoutinhoDay pics!
👉 https://t.co/15GGALNgZh pic.twitter.com/bpqasUHeI1

— FC Barcelona (@FCBarcelona) January 8, 2018
"I need to say thanks to Liverpool, one of Europe's greatest clubs, for enabling him to take off."
Coutinho has officially played for Liverpool in this current season's Champions League, and will along these lines be ineligible to play for Barcelona in the opposition amid the flow battle.
Liverpool, in the mean time, won't have the capacity to move Naby Keita's exchange from RB Leipzig forward, as indicated by Sky in Germany.
The exchange has just been concurred for the mid year at 75m euros (£66.4m) however the club are not willing to release him in January, notwithstanding for an enhanced expense.